Oleo exhibit at the IEE Expo in Mumbai, India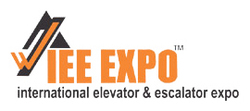 Oleo has recently participated at the International Elevator and Escalator Expo in Mumbai which is India's only trade show dedicated to transportation for elevators and escalators.
Elevators are critical areas of building design and operation with emphasis on providing safe and convenient means to travel between levels. Safety plays a critical role in this industry and Oleo were keen to show their energy absorption solutions including test and validation, which is supported by Oleo's simulation software.