Oleo exhibit at Innotrans 2012
Oleo International exhibited at Innotrans with the focus on test and simulation technologies as well as hydraulic couplers and buffers.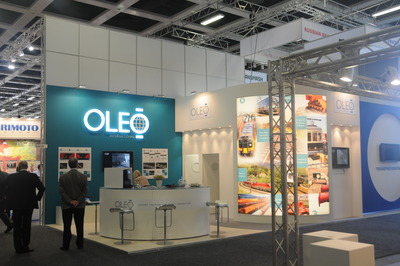 The exhibition space was positioned in one the of main technology Halls 1.2 and offered customers an opportunity to discuss their crash energy management projects. These ranged from hydraulic crash buffers and couplers, anti climbers and end stops, but the main focus for everyone visiting Oleo was to discuss the 1D and 2D simulation software.
The exhibition was well attended and a big success for Oleo who have pre booked exhibition space already for 2014.